Our technicians have the capability to fix a wide variety of ATM makes or models.
HTx Services offers customizable maintenance programs that are focused on "Mean Time To – REPAIR", not just "Mean Time To – Respond". Our service offering is second to none. HTx Services is committed to not only focusing on the timeliness of the repair, but also the quality of the service.
Providing on-site diagnostics and comprehensive service for financial institutions branches and back offices. Our Field Service support team is the heart of HTx Services client-oriented philosophy of service, trust, satisfaction, and excellence.
Our technicians have the capability to fix a wide variety of ATM makes or models. Among the best in the business, our support technicians pride themselves on offering only the highest level of service and professionalism. They're uniquely qualified to handle the most difficult issues, and provide a resolution quickly and cost effectively.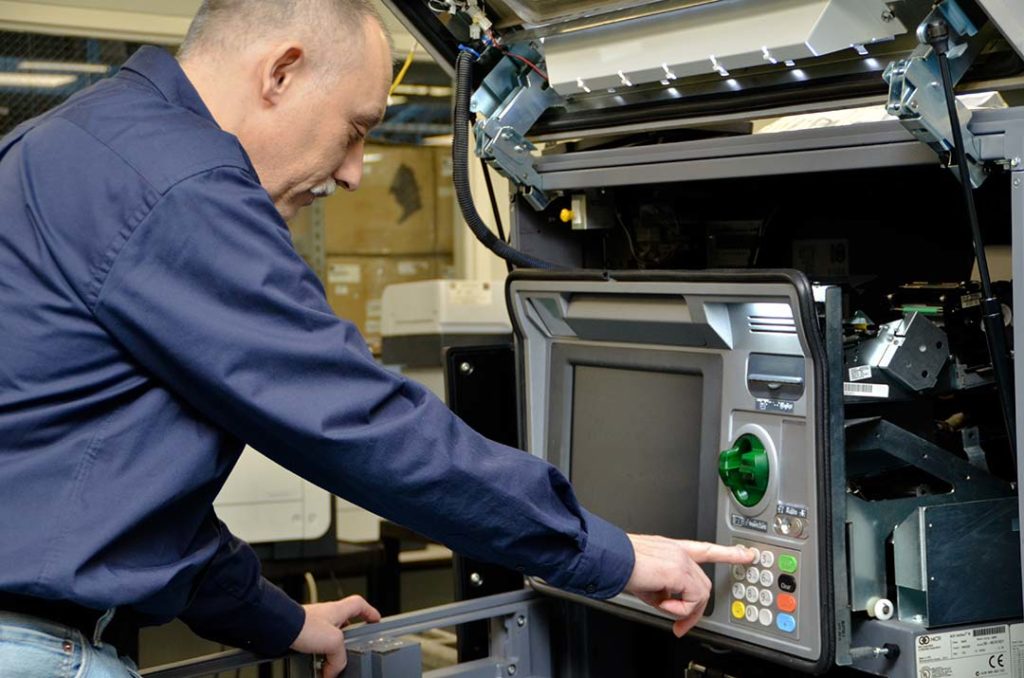 First line and second line maintenance for ATMs
SW and User Experience Testing
ATM Staging, Installation and Removal
Maintenance service plans
Preventative maintenance plans
Video Interface - Interactive Tellers
Coin Dispensing capability
An ID scanner for verifying the customer's identity
HTx Services is always ready to respond to your specific needs with integrated maintenance and support programs designed to resolve your technology issues and provide our customers the time to focus on their business.
Our corporate office is in New York, located close to Manhattan. We have staff all through the country, including two strategic hubs in Los Angeles, California and Minneapolis, Minnesota.
Get in contact with us filling up the next form.